FULL CAMPGROUND - PACKAGE
12 PAYMENTS* @ $231.67 PER MONTH
(866) 249-2432
Total Price: $2,780
Additional Camping & RV Park Photos from Our Photo Site Home Page Slider for presentation of Photos, Videos
Park Photo Gallery (Unlimited park Photos and Videos)
Connect to your online reservation form or custom reservation/contact forms
Local Map, Directions, Amenities, Camp Regulations, Blog, About Us pages are included with your content

Easily Managed Pricing Page
Special Events Calendar Page
Testimonial Plugin to present dynamic testimonials on each page of site
Connect to existing Google-My Business (SEO)
Connect to existing Social Pages - Facebook, Twitter, LinkedIn, Instagram, etc. (SEO)
Set up (or connect to existing) Google Analytics to track all visitors to website
Free Website Edits for 12 Months*
Free Weekly Website Backups
Wordpress and Plugin Updates (As needed)
Unlimited Website Traffic
FULL ALL SEASON - PACKAGE
12 PAYMENTS* @ $415.00 PER MONTH

(866) 249-2432
Total Price: $4,980
Everything in the Full Campground Package
Set up and/or update and optimize Google-My Business Services (SEO)
Park/campground Review Incentive Page for tie in to Google+, Yelp, Yellow Pages reviews (SEO)
Existing Site Content themed and updated for Local Search Terms* (SEO)
Optimize Website Titles and Tags (SEO)
Local Search Engine Marketing Package (Citations Service for SEO)
Set up a Google Webmaster Tools account for Search Engine Optimization (SEO)
Monthly Report for Local Search Engine Marketing
PRE-SEASON CLEANING FOR WORDPRESS SITES
12 PAYMENTS* @ $120.00

(866) 249-2432
EDITS TO EXISTING WORDPRESS SITE (15 Hours)

Hours can be used all at once or over 12 months

e.g. Edits to Local Map, Directions, Amenities etc.
Easily Managed Pricing Plugin - Included
Testimonial Plugin - Included

Special Events Calendar Plugin - Included

HOSTING ON WORDPRESS OPTIMIZED SERVER
INCLUDED (12 MONTHS)

Your Account - Full Control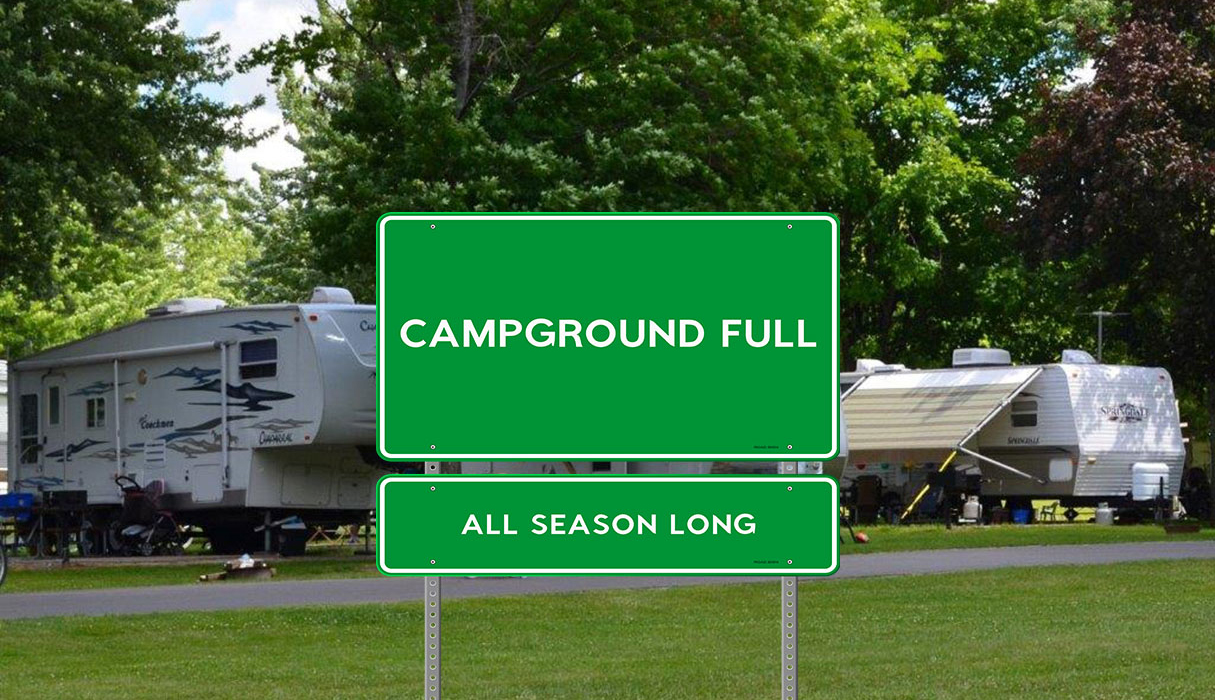 Start increasing your traffic
and reservations today
Call today to start growing your park's business beyond what it was last season. We'll explain how this proven system works and what it will do for your RV park/campground reservations.